Raw Herbs Ningxia Goji Berries /Lycii Wolfberry
Description:
Name: Ningxia Goji Berries
Other name: WolfBerry, Wolfberries, Goji Berry, Lycium, Gou qi zi
Grade:180 pcs/50g; 220 pcs/50g;250 pcs/50g; 280 pcs/50g; 350 pcs/50g; 380 pcs/50g;
420 pcs/50g; 480 pcs/50g; 500 pcs/50g; 550 pcs/50g; 650 pcs/50g; 700 pcs/50g; 850 pcs/50g; 900 pcs/50g;
Origin:Ningxia, China
Note: Our GOJI from China's Ningxia province, which is GOJI homeland. In addition, Tibet, Shanxi, the Himalayas, is popular keyword or phrase. They are not pure GOJI of origin.
Moisture:≤ 13%
Storage :Goji berries should be kept in a cool, dark place away from heat, moisture, and sunlight. If extended storage is needed, goji berries can be frozen in an airtight container.
Packaging:We will use sealed, tin-foil packaging. It can keep fresh a long time


Why Choose Us?
1. Our company are in the Ningxia,China, where is the origin place of goji berries.
2. Our company have own factory, all of goji are grow in Ningxia Planting Base
3. We have more than 10 years goji berry export experience, and we export goji products to all over the world,include The United States, Germany, France, Britain, Czech, Malaysia, South Africa and other countries
4.Our goji berries:
1)Have Full size/grade (280,- 380- 500 grain/50gram and other more)
2)Have Good moisture
3)Have Good color and scent
3)Have Amazing taste
4)Best quality,can meet EU,JP,US and other kinds standard
In China,we say: Different price means different quality, our goji berries are grown without pesticides or agrochemicals. They contain no artifical colours or red dyes and are preserved naturally. Our wolfberry are low pesticide residues or organic, meet EU standard, choose us! You get what you pay for! Welcome to be our distributor!
How can we ensure the quality of our goji berries?
1. We test the goji berries by our laboratory to ensure the pesticide residual, heavy metals, and moisture etc. could meet the standards as per the buyer may required.
2.We are also test the soil of the base at fixed period in order to control the pesticide residual, heavy metals in the soil.
3.The China CCIB are test all of our goji berry,special our export goji berry.
Simply put, it is the world's most powerful anti-aging food!
Goji berries have been used as a medicinal and food plant in Ningxia,China for 1700 years. It has been used as an immune tonic, to treat kidney and liver problems and infertility.
People in the Ninxia region of Northern China have 16 times more centenarians than people in the rest of the country. According to Chinese legend, a man who regularly ate Goji soup lived to be 252
Li,Ching-Yuen or Li,Ching-Yun was a Chinese herbalist, martial artist and tactical advisor. He claimed to be born in 1734, while disputed records suggest 1677. Both alleged lifespans of 199 and 256 years far exceed the longest confirmed lifespan of a French woman who lived until 122 years and 164 days.
The high antioxidant properties of goji berries have been shown to reduce free radical damage associated conditions. Recent studies show that consumption of goji berries may reduce retina damage (retinopathy) in diabetes1,2. The antioxidants in goji berries may have anti-ageing and anti-tumor properties3. Additionally the antioxidative effect of goji berries may help atherosclerosis and diabetes.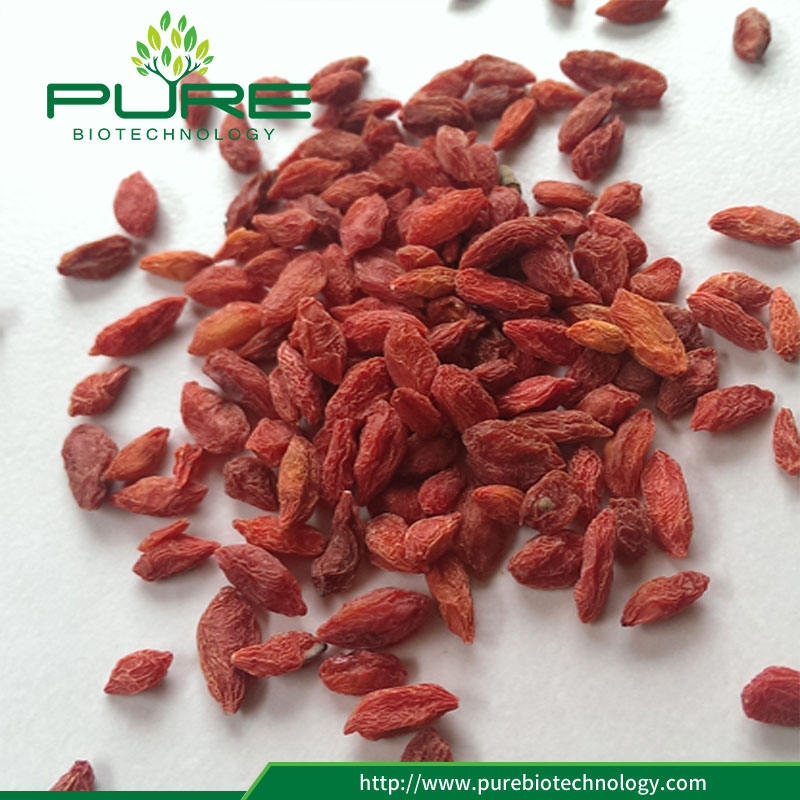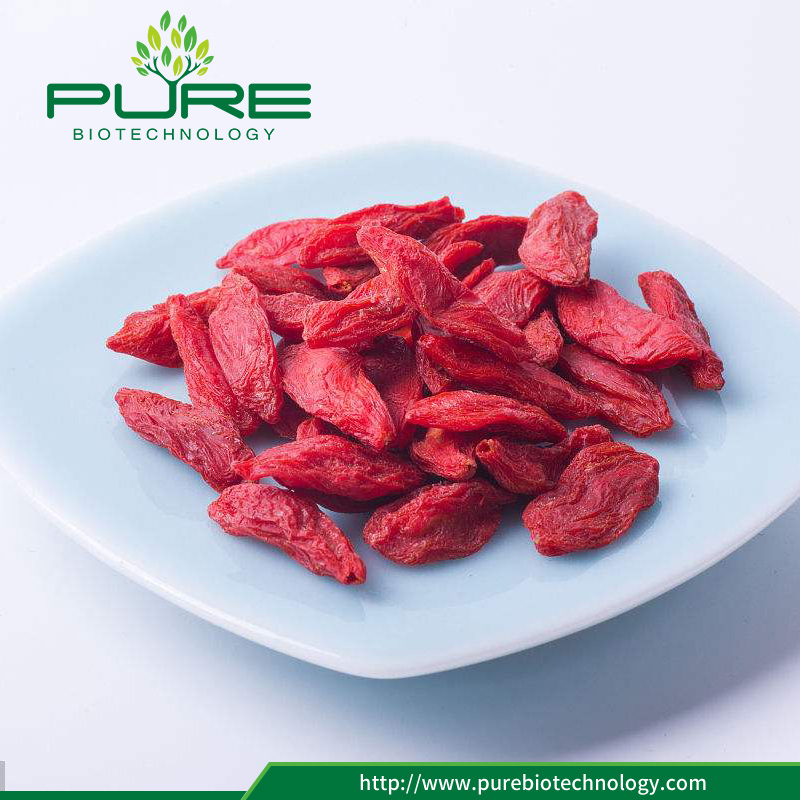 In general, goji berries are dried fruit, so there can be different ways to eat it:
1. with cereals
2. with hot water to prepare herbal tea
3. with porridge, and any soups
4. simply eat it as it is
5. make goji juice and capsules.
6. and others such as baked in cakes and cookies
7. add into your salad
Anyway,they are eaten raw, cooked, or dried (like raisins) and are used in herbal teas, juices, wines, and medicines. In the morning you can easily throw a handful of Dried Goji Berries in your oatmeal or smoothie. For lunch you can add them to your salad and in the evening you can sprinkle your goji berries on a bowl of lentil soup or chicken stir-fry. Or just eat them plain as a healthy snack.
Shipping:
Free Shipping to worldwide, send by China Post Airmail.
Delivery time about 7-25 business days. Some country may delay 1-2 weeks.
Because we in Ningxia,China, International transportation is very slow, we had to sent the cargo to our shipping agent in Shanghai at first. So we ship goods must need 3-6 Business days after receiving cleared payment. Pls understand!
The shipping maybe a little long, hope you can understanding and patience wait.If it has been over 35 days since your payment date and it has not been received, contact us immediately, we will work quickly to locate the item and help solve it.
Payment:
When you buy the goods please as soon as payment success, so we can as soon as shipping item.
Payment please be sure your shipping address is correct.